Buildable
As China moves towards its 'Made in China 2025' goal, there exists an enormous opportunity in solving the urban sustainability challenge of the Hutongs, and by doing so supporting residents to operate their daily lives, and commercial ambitions. We see that there is a cross-over between 'Smart City' technological solutions and architectural expertise, and that there is an opportunity through the prevalence of "Super Apps" such as WeChat for these fields to be directly united with the needs and aspirations of the hutong's residents.

As a response to this challenge, we propose a digital app and technological infrastructure that allows residents to connect with architects, designers and technologists on a large scale.

Local residents would contribute their home or neighbourhood space to a project database, by documenting their interiors and exteriors through smart-phone operated 3D scanning technology.

A network of both local and global architects and designers would then be able to see spaces appear on the online database, download the project, and contribute solutions that take into account associated data such as geo-locations, sun paths, and local vernacular details.

Residents can connect with the scheme through WeChat, by simply scanning QR codes we would place on posters around the Hutongs.

Once a design solution has been proposed, the app will utilize WeChat's open infrastructure to connect with local tradesmen to carry out work on the behalf of residents, or details could be provided for how residents might carry out the work themselves.

This would also being to build a database that could be used by academics and planners to offer smart-solutions on a wider scale to common spatial challenges.

This app would form the basis of a unique hutong specific "Design Guide", in which construction principles and technological innovations could be shared, developed and improved constantly, while enabling residents to have control of how their neighbourhood is improved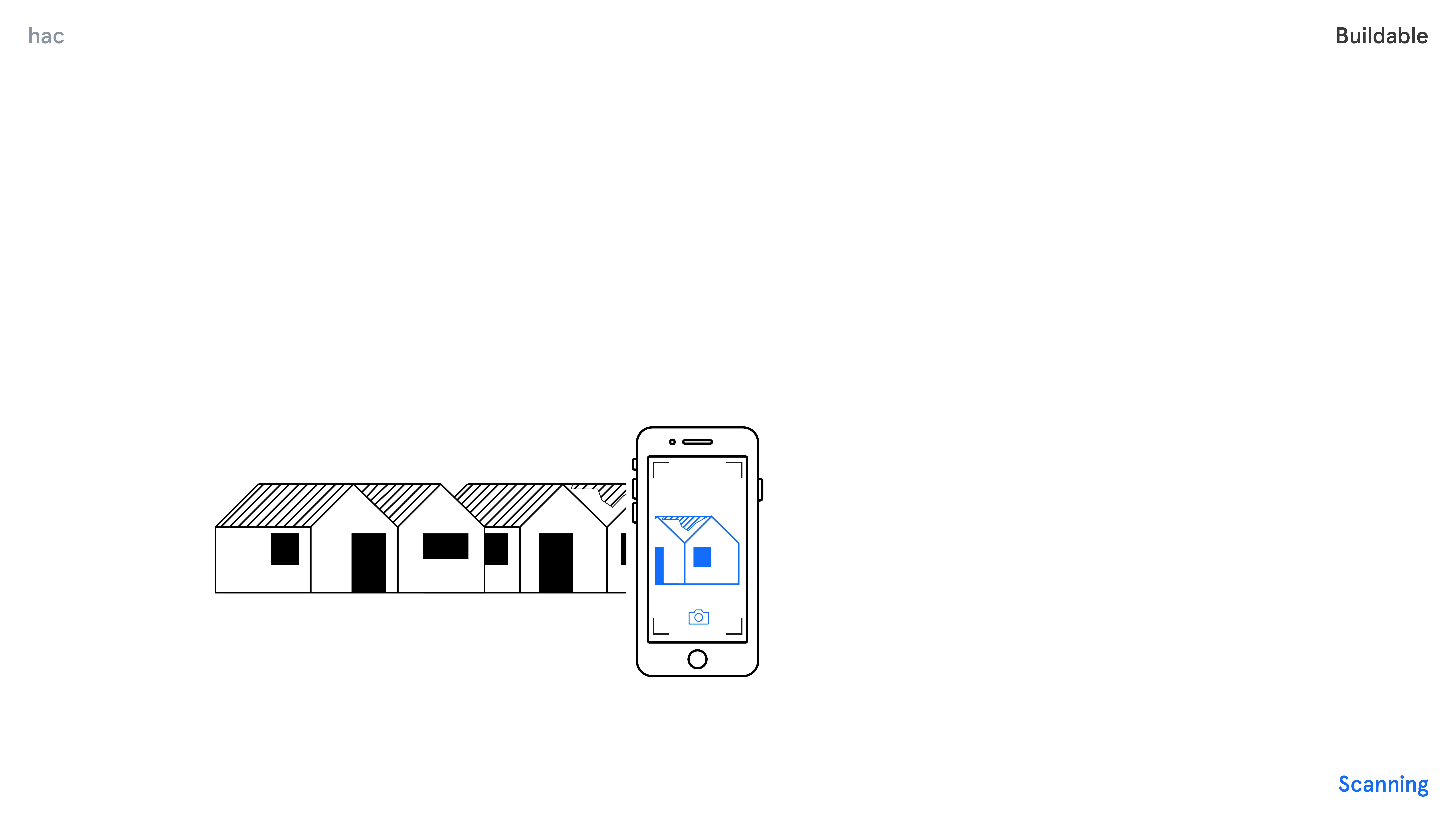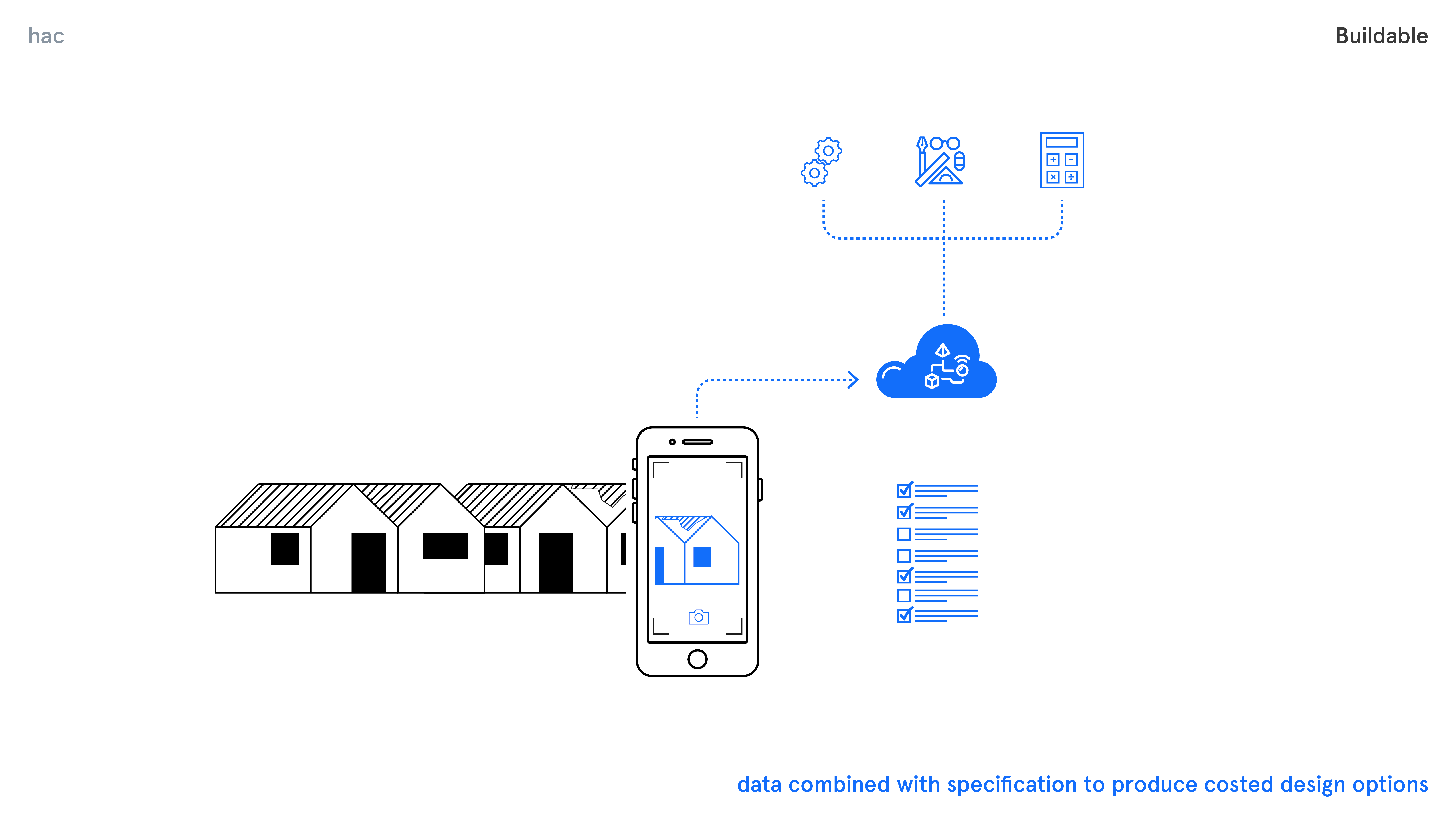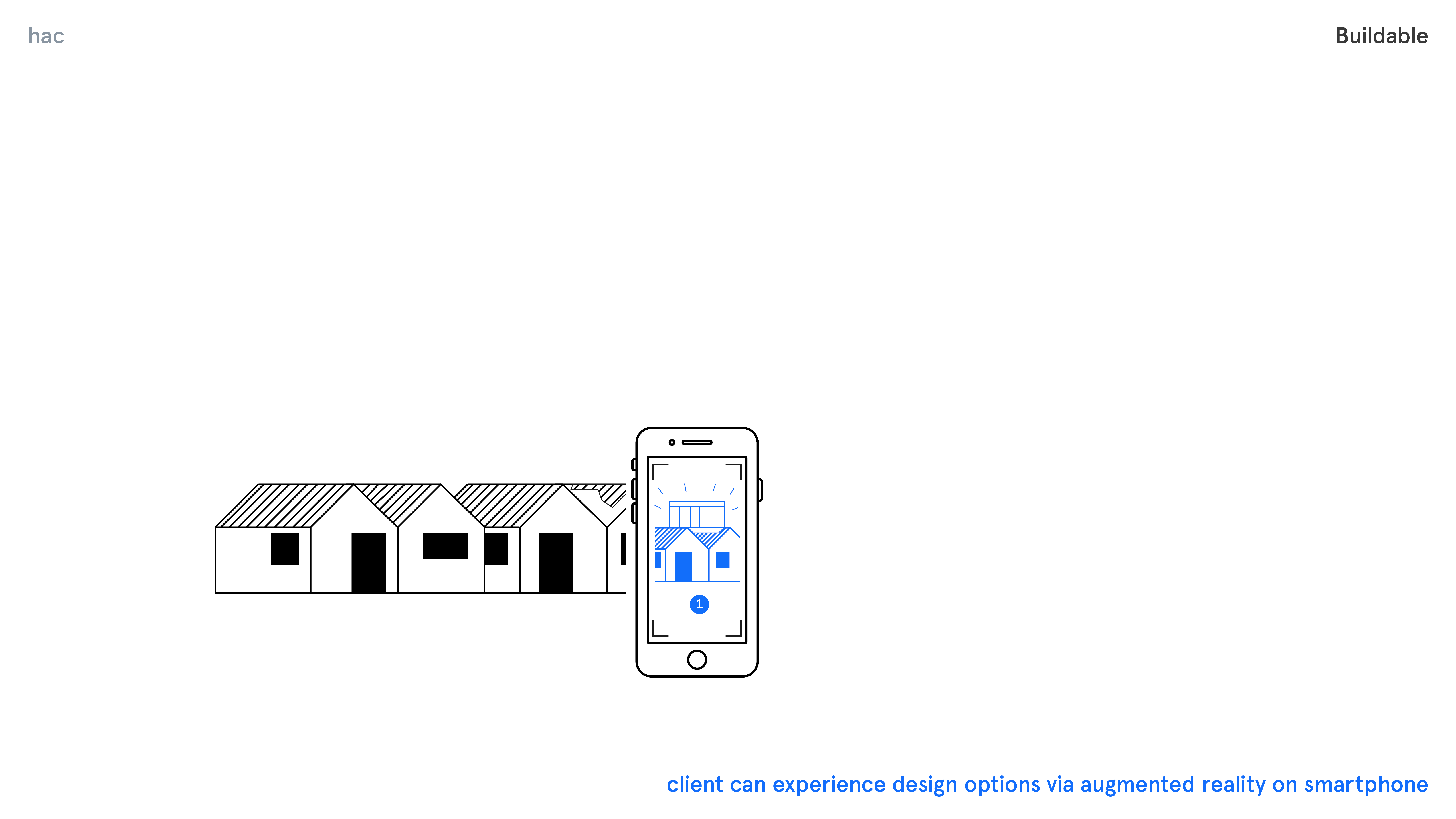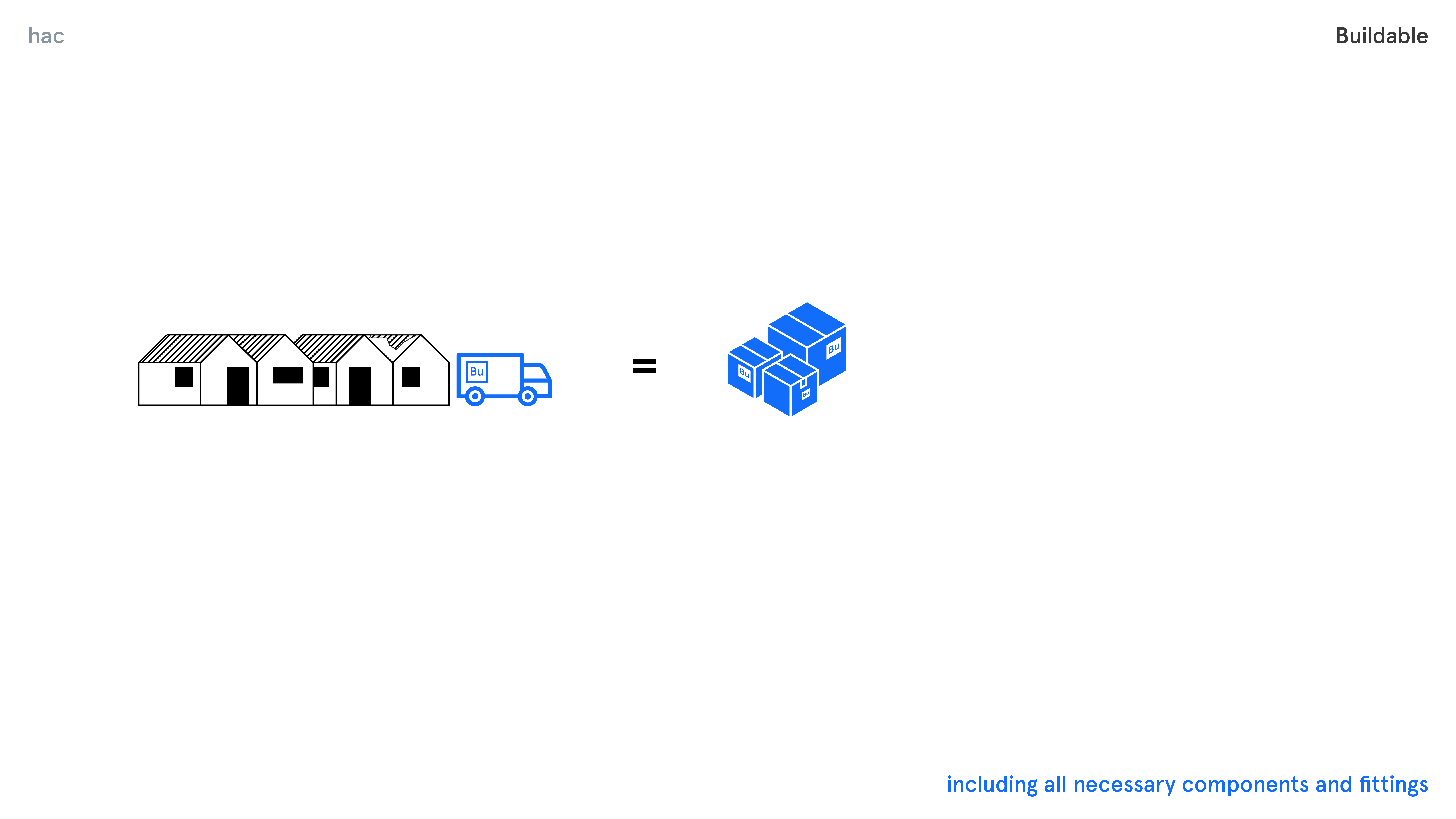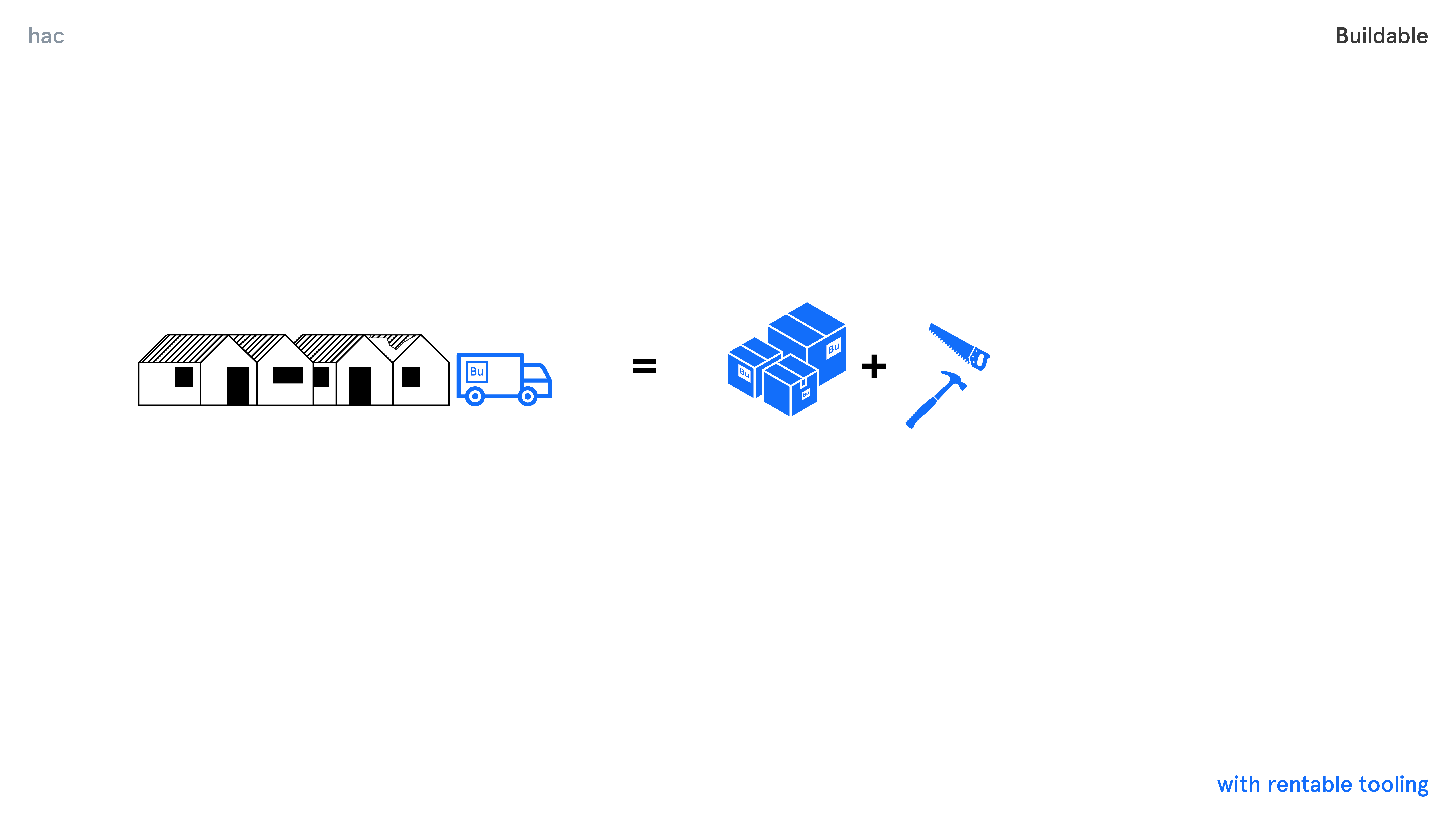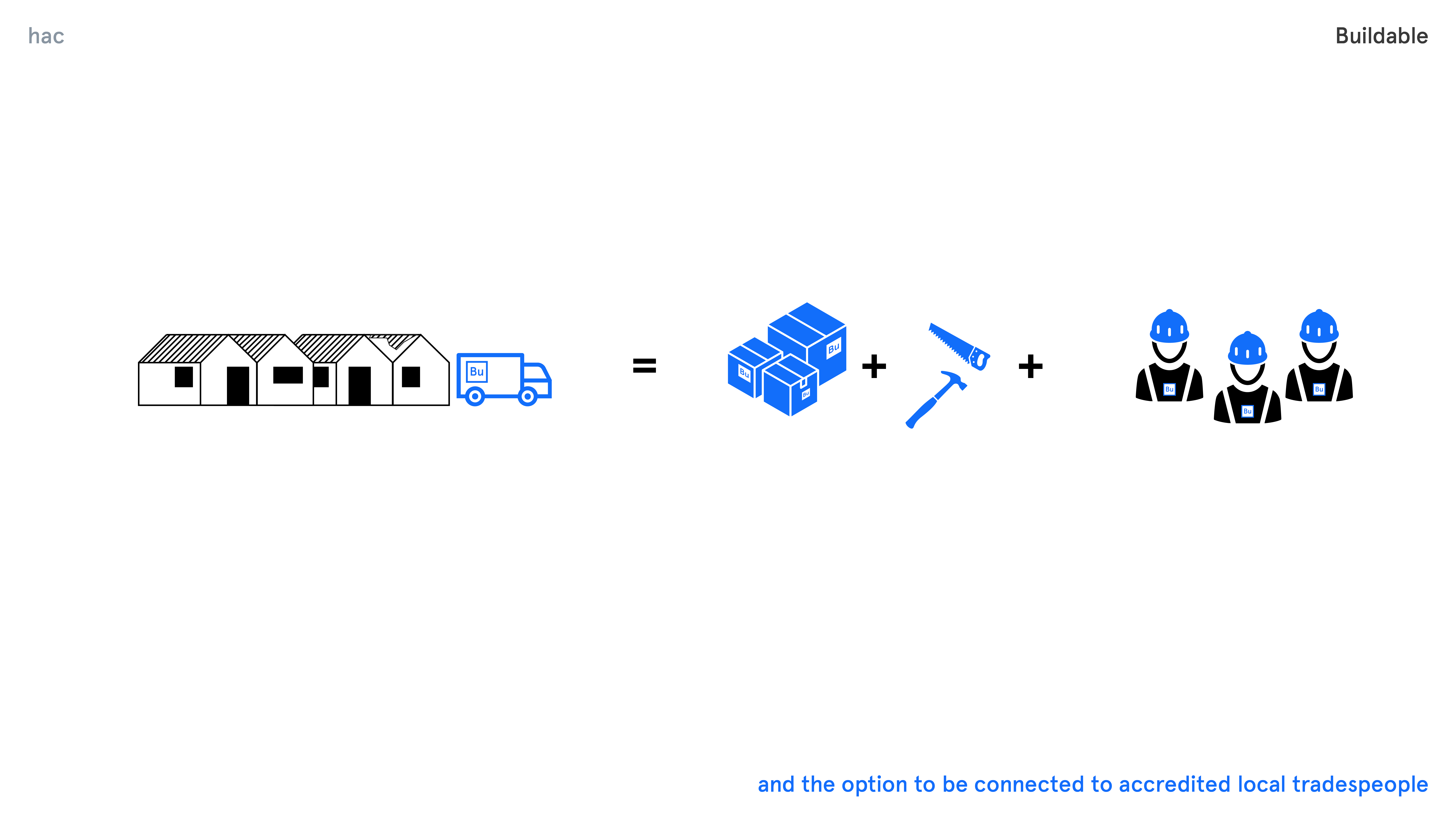 Buildable is a service which connects hutong residents and businesses with a network of architectural designers and experts who can offer highly specific spatial and technological solutions for individual and community needs. All of these design solutions will be shared in a ever growing "Hutong Design Guide" which will all operate within the same app, allowing collaboration between residents, designers, academics and institutions. This service will allow hutong residents and entrepreneurs a large degree of control over how their neighborhoods are improved, and the app will provide a research framework which can be utilized by designers and academics who used its data as a research base for further improving strategies for urban sustainability across China.



The 'Made in China 2025' aspiration of the Chinese Government seeks to improve the country's entrepreneurialism and design capabilities, we propose that our service would enable the existing highly adaptive, resilient spaces and communities such as those found in Beijing's hutongs to become key sites for achieving this growth in innovation. By enabling local residents and entrepreneurs to take ownership of the design of their own neighborhoods, utilizing affordable and networked technology and sharing of expertise alongside infrastructural improvements these communities can become hotbeds of creativity and innovation, improving the quality of urban life for residents creating sustainable growth for the local and national economy.
Produced in collaboration with Archie Cantwell & Hugh Diamond.